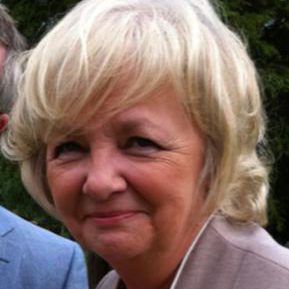 Valerie Peart, Solicitor, PEARTS SOLICITORS
Valerie is the Principal of Pearts Solicitors and Town Agents who have been in existence since 1883, serving hundreds of Solicitor Firms countrywide.
She worked with her Father Denis Peart, in Pearts, from 1974 while attending UCD, and subsequently qualified as a Solicitor in 1980. In 1985 she left Pearts to set up her own practice under the name of Valerie Wade, Solicitor, and worked as a Sole Practitioner in General Practice.
In 2002 Valerie returned to Pearts and took up the role as Principal, following the departure from the Firm of her brother, Michael Peart, who left the Firm to be the first Solicitor in Ireland to be appointed to the High Court Bench.
Valerie practices in many areas of law, including Conveyancing and Probate, but her main time is devoted to managing, together with her Husband Gerard Wade, the Town Agency Practice, of which she has much experience.
Valerie joined the Council of the Law Society in 2009 and currently serves as Vice-Chair of The Professional Indemnity Insurance Committee and is a member of The Education Committee.