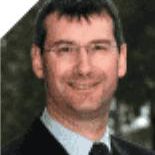 David is Managing Director of Outsource, one of Ireland's leading suppliers of financial and management consultancy services for professional service firms. He has extensive experience on all aspects of professional services organisations. David is a Chartered Accountant with a primary degree in law. He held the position of Finance Director for leading law firm Matheson Ormsby Prentice for 10 years, before leaving to set up Outsource in 2000.
With the significant growth in the professional services marketplace he recognised that smaller firms needed the financial and business skills available to the larger organisations, but not on a full-time basis.
David also specialises in mergers, buying and selling firms and advising on profit sharing, etc. He has been involved in many sales, purchases, valuations or mergers of Irish law firms, and is one of the Law Society's regular experts in this area, and is on the panel given to practitioners looking for advice on buying, selling, or valuing a practice.