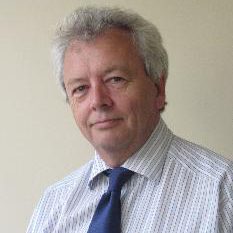 John joined the former Department of Labour in 1974 following graduation at UCD with a Social Science degree. In 1986 he took up a position on the conciliation staff of the Labour Court and was subsequently appointed to the Labour Relations Commission when it was established in 1991.
Since then John has been continuously working across the spectrum of alternative dispute resolution, particularly in the collective conciliation field in all sectors of the economy. He currently has responsibility for the South East region of the Commission's conciliation services, and sectoral involvement with the financial services and non commercial state sector. He is also Chair of the State Industrial JIC and the Hairdressing JLC.
John was instrumental in developing the Commission's Workplace Mediation Service which was launched in 2005. He is an accredited Practitioner member and former Board member of the Mediators Institute of Ireland.
John has been involved in assisting both UCD and NUI Maynooth in their post graduate Mediation and Conflict Intervention programmes, and has recently completed a series of training workshops in the Western Balkans at the request of the International Labour Office, Geneva.