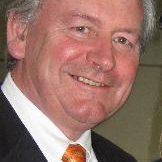 John Horgan is a former Chairman of the Labour Court. He was an adviser to the Minister for Labour, Michael O'Leary TD, in the mid 1970s when many of the current Industrial Relations institutions were developed.
He subsequently served as Deputy Chairman and Chairman of the Labour Court from 1977 to 1989.
John has since held positions as Human Resources Director with a number of prestigious multinational companies. For the past ten years he has been running a successful consultancy practice in which he advises and represents employers and employees. John also acts as an independent facilitator, mediator and arbitrator in Industrial Relations disputes.
John's contact details are: 086 8051569 & johnhorgan@eircom.net or jhorgan2@mac.com