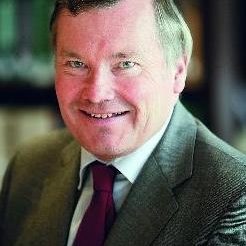 John Costello is a Consultant in the Private Client Department or Beauchamps Solicitors, Dublin, and has thirty years experience in Wills, Administration of Estates, Trusts, Tax Planning, Wards of Court, Powers of Attorney and other legal issues affecting the older person. He also practises in Family Law and has acted for many clients applying for a divorce.
John is a past President of the Law Society, and a Council member. He is a former Chairman of the Law Society Committees on Probate and Taxation and Law Reform. John is a former Committee Member of the Law Society Committee on Mental Health and Disability and of the Commission on the Status of People with Disabilities. He is also a director of St. Michael's House. He is author of a best-selling textbook entitled, 'Law and Finance in Retirement' published in March 2000. The second edition of this book was published in September 2002.
John is a member of STEP (The Society of Trusts and Estate Practitioners) and has lectured to members of STEP and to practitioners on Wills and Probate matters.
John also specialises in Probate Litigation. He has recently represented clients in a number of High Court actions where children have challenged the terms of a parent's Will or where the testamentary capacity of the Testator has been questioned. John has been a regular contributor to newspapers, radio and television on legal issues.
John also chaired a Law Society Law Reform Group which produced a major work on charity law in July 2002. This report recommended a radical overhaul of charity legislation. Many of its recommendations were incorporated in the Charities Act 2009. In July 2011 John was appointed Chairman of the Parole Board.