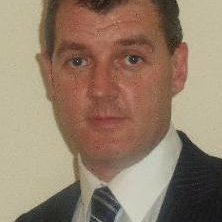 Colin McGlynn is the Managing Director of CMG Consultants Ltd., a consultancy agency offering advice and practical assistance to businesses/organisations in solving commercial, organisational, human resource, health & safety and management related issues.
He is an experienced HR Consultant with over 18 years practical HR experience. During the last 18 years Colin has undertaken a wide variety of client work, with a specialist focus on HR, HRM, Recruitment and General Management in the public and private sectors. Colin has advised and assisted senior management across a variety of high profile organisations.
Colin was a senior consultant with the Irish Productivity Centre for over 10 years. For the past eight years he has been at the helm of CMG Consultants Ltd., whose services include: . – Human Resources including undertaking Human Resource Audits, producing Contracts of Employment and Employee Handbooks for clients which detail their policies and procedures e.g. Discipline, Grievance, Bullying & Harassment, Internet & Email etc.
Recruitment Services including normal recruitment services and consultancy services which include headhunting, interview preparation, skills & attendance, outplacement, psychometric testing etc.
Management Services including Bullying & Harassment Investigations, Job Evaluation, Industrial Engineering, Independent Studies, Mediation, Dispute Resolution etc.
Health & Safety including undertaking Risk Assessments and producing Health & Safety Statement for clients etc.
Training including personal & management development, Human Resource and Health & Safety programmes.
Facing and managing change is a major challenge for all organisations. CMG is very aware that each organisation has its own unique requirements. Services are, therefore, customised to suit each situation and the most appropriate approach is worked out in detail at the outset.