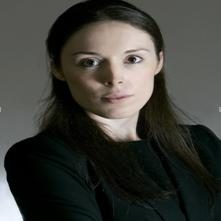 Shelley Horan B.C.L. (Hons), LL.M (Corp. and Comm. Law Lond.) (Hons), B.L. (Hons) is a barrister based in Dublin practicing in corporate and commercial law.
She is an Adjunct Lecturer in Trinity College Dublin and lectures the Diploma in White-Collar, Corporate and Regulatory Crime in King's Inns in Dublin.
Shelley is the author of the legal textbook, Corporate Crime (Bloomsbury Professional, 2011) and two chapters in an academic textbook entitled The Alternative Investment Fund Managers Directive: European Regulation of Investment Funds (edited by Professor Dirk Zetzsche) which is to be published by Kluwer Law International in February, 2013 (the chapters bear the following titles: "The Impact of the AIFMD on Ireland's Hedge Fund Industry" and "White Collar Crime, Money Laundering and Taxation: The AIFMD and Hedge Funds – An International and Irish Perspective").
Shelley is a member of the Disciplinary Committee of Certified Public Accountants, a member of the Expert Advisory Group for National Integrity Systems Study and a Director of Project Arts Centre. Shelley has published and presented widely in the realm of white-collar crime, engaged in a number of conferences and TV and radio discussions on the subject and she is also researching for a PhD in white-collar crime in Trinity College Dublin.